Complete Set of Applications for a Major Music Label
Client
The Client is one of the largest music companies in the world, managing some of the largest and most successful recording labels in the music industry, including a number of the most prominent global labels. Among other assets, the client also owns one of the largest music-publishing companies.
Business Challenge
In keeping with their software factory business model, the client tasked DataArt with revamping a number of their existing legacy solutions for sales performance related data.
Solution
Analysis and Reporting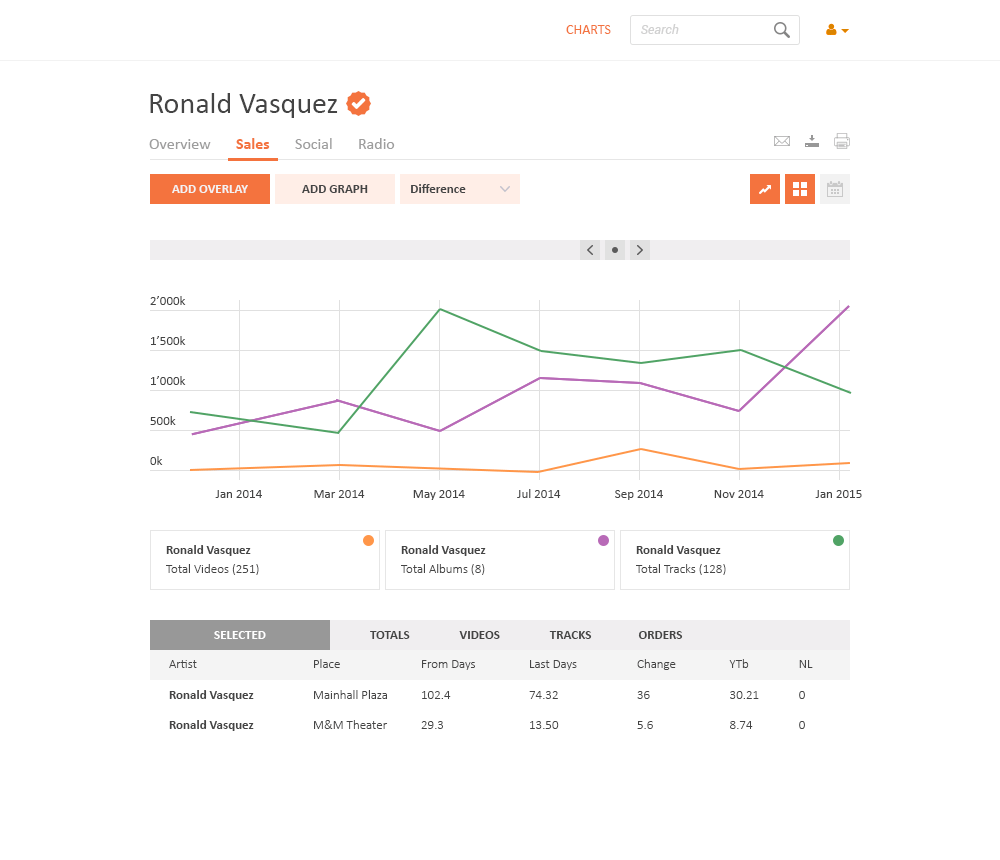 DataArt's team delivered a flawlessly crafted application that now forms the backbone of the client's current enterprise system and has become one of the company's major metric tools for artist managers and decision makers.
The application aggregates data from a wide range of external sources:
Metrics and data chart sources for sales-based performance tracking are aggregated from Amazon, iTunes, YouTube, Vevo, MySpace and Spotify;
Social media tracking Twitter, Facebook, SoundCloud, and Last.FM;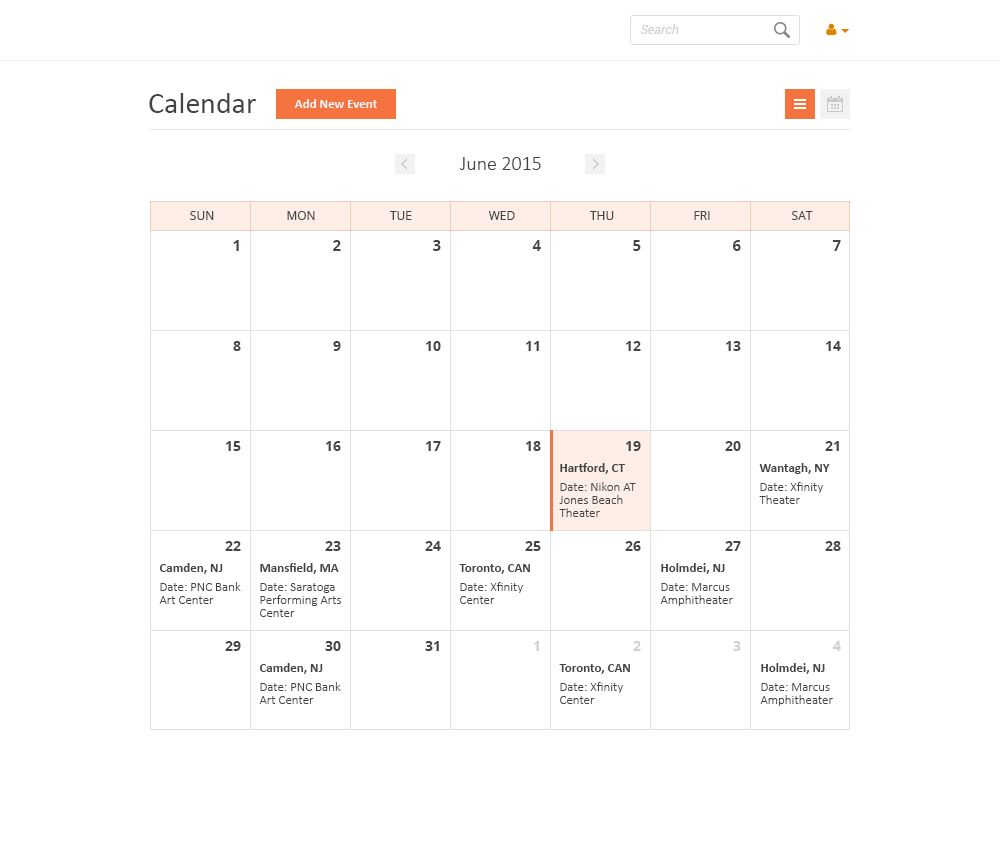 Tour Manager
Remodeling the legacy systems and adding the required functionality increased the overall productivity of the client's managerial staff and introduced several convenient features.
The new solution automated the following business functions:
Tours and one-off show planning and publishing
Promo activities scheduling and approval
Ticket management
Artist activity planning
milestones, travel, vacations, sound checks, meetings
Tour Manager Mobile
Key features of the application include:
Push notifications with instant real-time updates visible to all managers.
Access to contacts address book and address book synchronization with the database.
Instant upload of important documents captured via the camera on the device.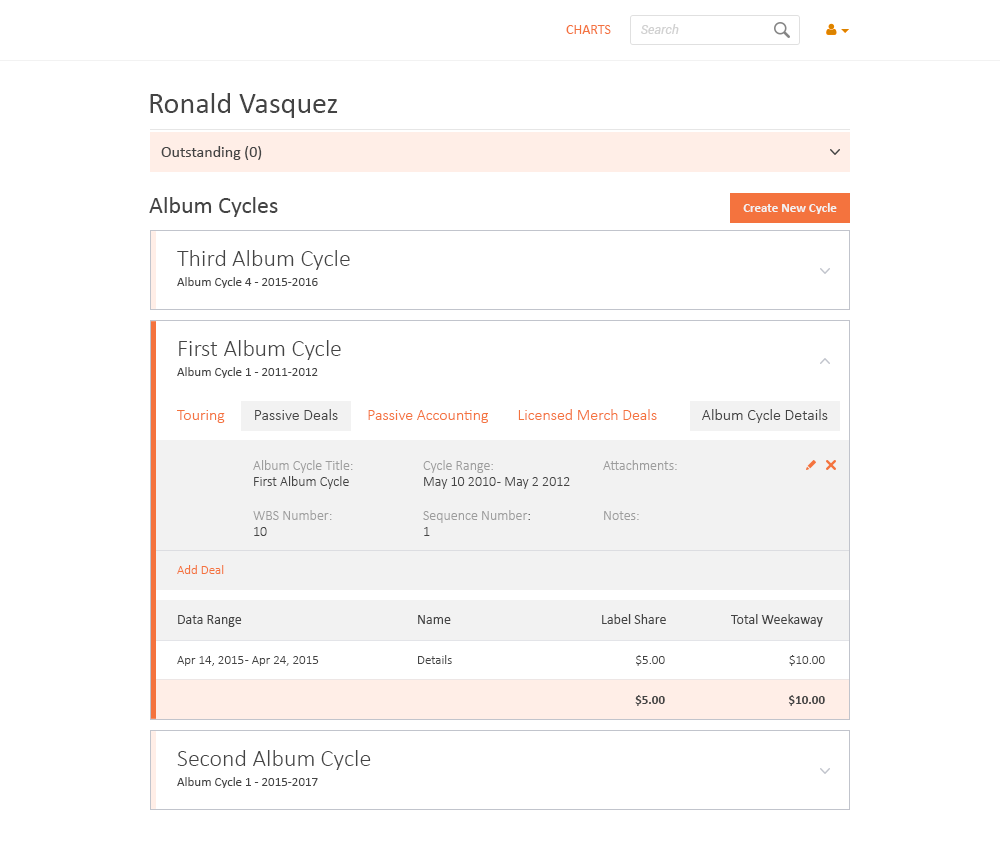 The solution made it possible for users to manually input, organize and analyze data for any specific customer and activity over any given period of time.
Key Features include:
Passive aggregation of touring revenue streams:
Passive Ticketing
Other Deals (endorsement/sponsorship, publishing, licensing).
Flash data for 90 days of artist activity
Accounting capture and payments reporting
Manual input and third party automatic data integration (Ticketmaster, ShoWare, AtVenue)
Analysis and visualization
Impact
Deployment of the solutions allowed the client to maintain a competitive advantage over rival companies and increase the number of artists currently managed by the company. Real time aggregation of all major third party data sources allows management to make business decisions based on actual statistical data instead of guesses and personal experience.
Technology
AngularJS
Cassandra
Node.JS
Apache
PhoneGap
Orientdb
Swift
RabbitMQ
CloudFoundry