DerbySoft: Custom-tailored CMS to Embrace the European Hospitality Industry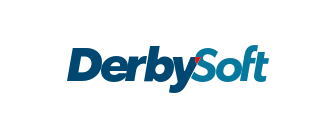 Client
DerbySoft is a technology company that provides high-performance distribution services to different businesses that work together to serve customers in the hospitality industry.
Among their clients are Hilton, the Intercontinental Hotel Group and Marriott Hotels, major Online Travel Agencies (OTAs) and metasearch engines.
Business Challenge
DerbySoft decided to adapt its existing hospitality solution, which has been successful in the Asian market, for the Western market.
One of the client's products is a fully-integrated hospitality platform to manage online distribution across multiple reservation websites and channels. It consists of several modules:
Online booking engine
Website builder
Channel manager
Metasearch management
Exclusive WeChat marketing
Data intelligence
The client's business goal was to replicate its successful product in the new market, but it needed a partner who could advise on tailoring solutions to European hotels and travelers.
DerbySoft chose DataArt as a partner to help design the product for European independent hotels and hotel groups.
Solution
DataArt designed a Content Management System (CMS) with a sophisticated UI that feels intuitive to European users and satisfies a number of specific business and operational needs of the hotels.
The new CMS platform allows hoteliers using designed templates to create and manage a full-featured modern hotel website. The system's functionality includes:
Desktop and mobile hotel website designer;
Internet booking engine and booking widget for accepting direct bookings;
PMS/CRS integration.
Impact
The client received a comprehensive product based on advanced technologies, with a modern user interface suited to the European hospitality industry. The collaboration helped the DerbySoft team to broaden the tech vision and tool set while allowing DataArt to deepen its product knowledge.
Technology
Java 8
React.js
Spring 4
spring-mvc, spring data
MySQL
Mongo DB
Redux
Webpack